Cerignola: the waste stone is a laboratory of transformation
16 July 2021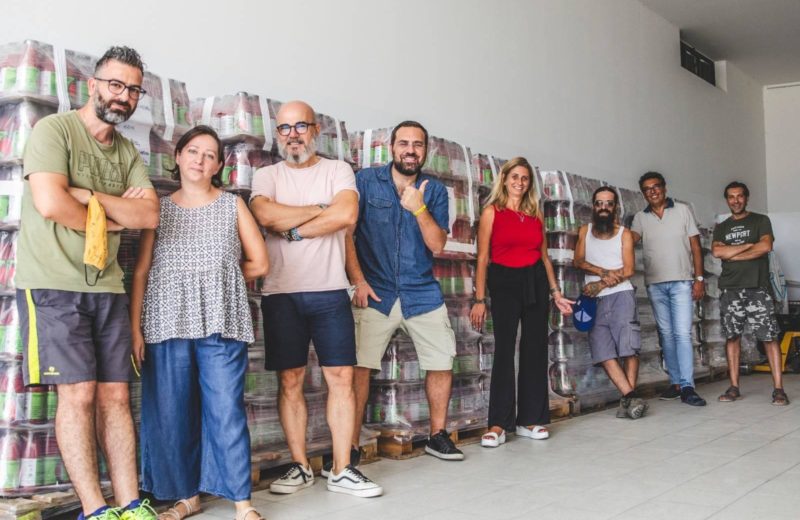 Sergio Nazzaro interviewed Pietro Fragasso, president of "Pietra di Scarto", literally "The waste stone", a social cooperative that is making a difference in a territory tormented by mafia, caporalato and economic difficulties.
In Cerignola, a town in the province of Foggia, Pietro works with a group of men and women who have given life to a confiscated property dedicated to Francesco Marcone, also thanks to the project "Ciascuno cresce solo se sognato", supported by Fondazione CON IL SUD.
We share an extract of the interview published by L'Eurispes.it.
How do you manage to really make an impact without lapsing into slogans devoid of content?
"For years we have dealt with the theme of confiscated goods by telling their symbolic value in the territories, and it was right. Now it is time to think of these places as social enterprises capable of opening up new paths in the communities where they are located, without remaining simulacra of legality.
For years we have worked to provide our solutions to an atavistic problem of the territory: the lack of work. And so, we have oriented our action to make this happen, looking for functional alliances. And then the constant collaboration with the Flai-CGIL territorial, with the Local Office of External Criminal Execution of Foggia, with the same Court and with various organizations that represent historical companions of the road as the Consortium NCO, "Terra! Onlus" and Altromercato.
This new season will bring with it many decisive novelties: such as that of giving life, thanks to the support of Fondazione CON IL SUD, to a self-determined tomato supply chain. In fact, thanks to the project "Ciascuno cresce solo se sognato: per una filiera equo e solidale del pomodoro" ("Everyone grows only if dreamed: for a fair trade tomato chain"), we are making sure to realize our vision of social reuse: we have just renovated the building that insists on the Laboratory of Legality "Francesco Marcone" making it a laboratory of tomato processing. This will be the catalyst that will bring about a series of actions: the creation of a network of producers from whom the raw material will be purchased at a fair price; the creation of a network of workers from situations of fragility which will be guaranteed a regular contract, which will rotate among the various workers involved. To sanction the respect of the ethical standards, there will be the boys of the network "Humus", a start-up from Piedmont specialized in the drafting of ethical network contracts. To this it is necessary to add that the processing plant will be managed by three female figures, also coming from difficult situations, who will be trained to manage the production of tomato puree and natural tomato-based products.
It is clear that such an ambitious project needs study and application, as well as enormous sacrifices, but we believe it is the right way to abandon particular rhetoric of anti-mafia and project ourselves into a new phase without ever losing our points of reference and our ideals".
Read the interview at the following link>> leurispes.it/cerignola-the-waste-stone-is-a-laboratory-of-transformation/