CON IL SUD Foundation's 13th Birthday August 7 to 9, 2019 in Castelbuono (Palermo)
ROME - 2 May 2019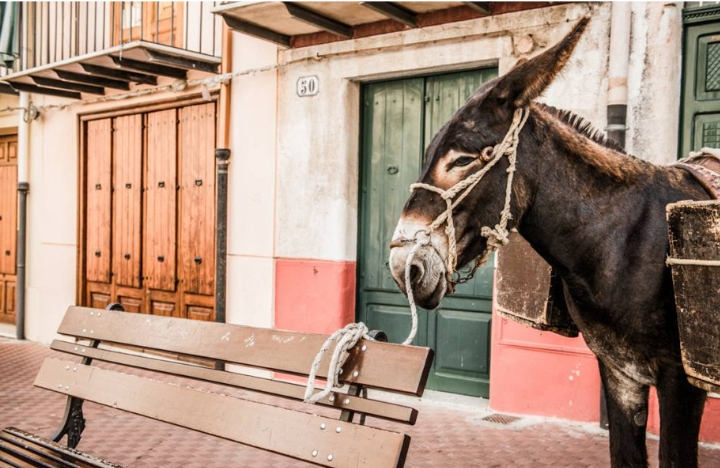 On a tour of the best southern Italy has to offer, where rock 'n' love for the land create new models of development
From August 7 – 9, to mark the occasion of its thirteenth birthday, the CON IL SUD Foundation will accompany a group of journalists, foreign press correspondents, and representatives of national and international foundations in the discovery of a "slow-moving but rock-solid revolution" started in Castelbuono. With just over 8,000 inhabitants, in the cool of the Madonie mountain range and near the Tyrrhenian Sea, Castelbuono is best known for its precious "manna", a solidified sugary sap, and for its unique harvesting method that takes place throughout August.
It will be a genuine and memorable journey in learning about local bottom-up development projects, which have been supported by the CON IL SUD Foundation and have since involved organizations, young people, farmers, and locals. A journey to get to know a community created from social cohesion and the riches of its territory; a community that has started a new way of doing local development in southern Italy and thus has become a visionary for its future. We have planned three days in which you will meet the protagonists of this change, visit the fields, the local dairy farms, visit abondoned and restored ancient churches, experience breathtaking views and unique flavours. It will be an opportunity to see and hear the most inspiring stories of this region. This tour coincides with the preparation of the international Ypsigrock music festival (8-12 August), a renown event that attracts thousands of young people from all over Europe.
_______________________________________________________________________________________
Castelbuono, lives up to its name
There is a place in Sicily where a slow-moving but rock-solid revolution is underway. Some years ago, Castelbuono, a small town in the province of Palermo with just over 8,000 inhabitants, was identified by the CON IL SUD Foundation for its significant potential to start a local community development project. In the cool of the Madonie Mountains and a few kilometres from the sea, this Sicilian village has long embraced social innovation. It is no wonder that for more than 10 years now, the somewhat authentic and eco-friendly door-to-door recycling project has been successfully managed with the help of donkeys and the involvement of underprivileged members of the community. Castelbuono is a go-to holiday destination for the people of Palermo; a place with excellent cuisine, great cultural zest and a one-of-a-kind product. Manna is a miraculous sap, collected in the summer only from local ash trees by using ancient harvesting methods. It is a precious and a very expensive substance with a thousand uses in cosmetics, in pharmaceutical, and in confectionery products and a truly unique resource also for the development of the region.
A manna that is not always godsend.
In the last decades, the harvesting and processing of this precious sap has been gradually diminishing, and it has been practiced only by a few "old enthusiasts". After all, in Italy's South, many young people have decided to emigrate. The real risk of forgetting and losing an important tool for development, carefully handed down for generations, has been curbed thanks to the call for proposals by the CON IL SUD Foundation. The project brought together four cooperatives (three of which are social) in a single consortium. It employs over 40 farmers and has trained about 30 young ash grove cultivators. The hope is to build a future here. Today this hope has become a reality.  Indeed, so far 60 hectares of uncultivated ash groves have been recovered and over 1500 kg of manna has been produced in just two years, hence creating employment and opportunity for growth.
Good food unites communities
As an essential link to the local development project is the countryside around Castelbuono. It is precisely where "Agri-Etica" was established thanks to the support from the CON IL SUD Foundation. "Agri-Etica" is an organic social farming project that provides employment opportunity to unemployed youth, unemployed people under 50, people with a mental disability, people with a socio-economic disadvantage and/or those in a traineeship. Following strictly natural methods, they grow vegetables sold at points of sale in the town center and the vegetables are being distributed by local purchasing groups (GAS), by local cooperatives and door to door. Locals gave "Agri-Etica" access to uncultivated lands and this was a concrete gesture in overcoming distrust and individualism. The countryside is also active in raising dairy cattle. As a result, in the dairy farm managed by Agri-etica, milk will soon be processed to produce tasty organic cheeses and dairy products.
Rock for everyone!
For the first time, thanks to a participatory planning process, it was the community that chose which ideas to invest in. This small town included in the National Strategy for Inland Areas has over time, more than most, resisted depopulation thanks to a high engagement from the Third sector and the town's zest for culture. Not surprisingly, the CON IL SUD investment will make Ypsigrock–an international festival that has drawn thousands of people for the past 23 years– accessible for people with disabilities. Ypsigrock is a highly anticipated music festival which in the heart of the Madonie has hosted internationally renowned artists such as The Jesus And Mary Chain and Motorpsycho. With the project "All Included", the festival opens up to welcome people with various disabilities. In this year's edition, the first project for accessibility will roll out from August 8 to 11, during which the alt-rock band The National will perform in Italy for their exclusive summer performance.