Naples' energy on the New York Times list
17 May 2022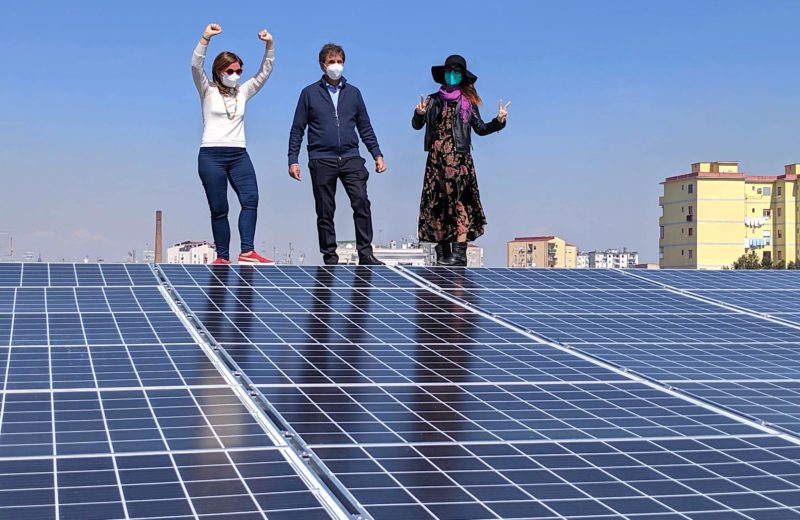 "See Naples and then die", they say, highlighting the beauty of a city we should all visit at least once in our lifetime. See Naples and discover its energy is the advice The New York Times gives to its readers, putting the Neapolitan city on the list of 52 places to visit in 2022. 
The destination list is compiled annually; its latest edition is based on the principle of environmental and social sustainability that aims to encourage  a type of tourism and, more broadly, a conscious lifestyle that will limit our impact on the environment. Naples is being featured at the thirty-fourth position also thanks to the Solidarity and Renewable Energy Community project of San Giovanni a Teduccio, a project promoted by Legambiente in collaboration with the Famiglia di Maria Foundation and supported by the Fondazione con il Sud. The project demonstrates how the community is rolling up its sleeves to reverse the course of climate change. 
Since March 2021, the project has engaged 20 families in a real "cultural revolution", primarily because the goals are rooted in not only environmental sustainability but above all, in concepts of social sustainability. A 53-kilowatt solar system was installed on the roof of the Famiglia di Maria Foundation building, and for the first time in Italy, the energy produced is being shared with families living in this low-income neighbourhood, a neighbourhood where illegal energy use is common. In that regard, there was a need for a strong awareness campaign, one that would successfully involve the residents of the neighbourhood who are now saving money on their utility bills by taking advantage of clean, renewable, and legal energy. An example of such engagement, especially that of young people, is the case of Gennaro Dragonne, an 11-year-old boy awarded by the President of the Republic with the certificate of Standard Bearer of the Republic (Alfiere della Repubblica) for his commitment to the community.
Of course, you can discover Naples' energy and solidarity in many situations and places as you walk around the city trying not to miss the tiniest of detail, but that includes being 100% sustainable.
More information and the complete list compiled by The New York Times can be found at the following link >> www.nytimes.com/interactive/2022/travel/52-places-travel-2022