The Masseria Tagliatelle returns to the community
10 October 2023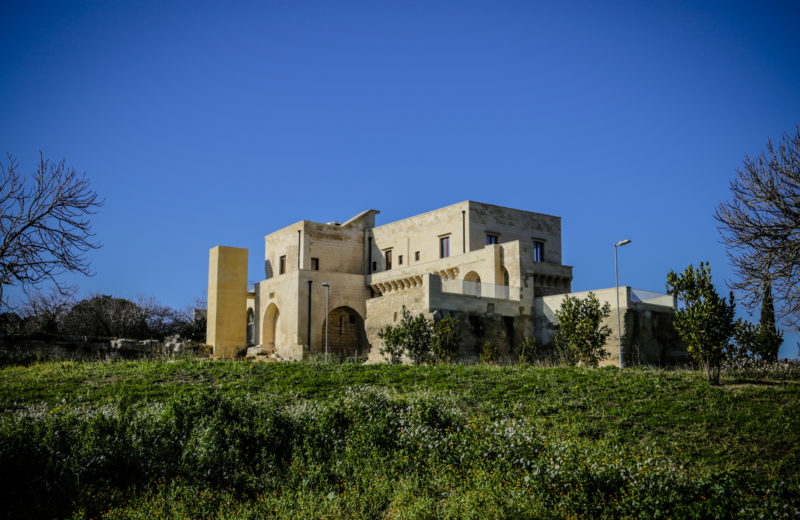 The Masseria Tagliatelle and the Ninfeo delle Fate garden in Lecce have been given a new lease on life with a theatre, cultural events, social interaction, and a hostel for travellers.
The launch of the Stazione Ninfeo project, signed in 2020, is a result of the Agreement between the Municipality of Lecce and Fondazione Con il Sud, and it has led to the publication of a joint Call for proposals for the management of the Masseria. After decades of inactivity and extensive work to ensure stable management, the Masseria Tagliatelle in Lecce will reopen following a restoration that brought it back to a new splendour. The project will be conducted by the partnership group that won the Call for proposals, led by the association Tdf Mediterranea, in close collaboration with the City of Lecce and the Foundation.
In a part of the city devoid of cinemas, theatres and libraries, Stazione Ninfeo will offer literary events, musical and theatre shows, as well as film screenings. The planned workshops aim to engage the community in utilizing the spaces of the Masseria and involving them in collaborative projects with educational institutions. The social hostel will provide co-housing for young people and students and will offer reduced rates for the Third Sector and volunteers who will devote some time to helping the Masseria and the neighbourhood. In addition, Stazione Ninfeo will serve as a place for training, studying, and solidarity.  Indeed, there are plans for a popular after-school program, youth training courses, and activities to support the families of patients admitted at the "Vito Fazzi" hospital. The Masseria also includes a bar area, a coworking space, and a small library.
"The Masseria Tagliatelle will be a place of opportunities for the neighbourhood and the city," says Mayor Carlo Salvemini. "It is a place that encourages everyone to come out of their homes and connect with others. It will be a place to accommodate travellers, amaze visitors, to welcome."
"It is with great pleasure that we inaugurate this community asset," says  Stefano Consiglio, the President of Fondazione Con il Sud. The project is exemplary from different aspects. First of all, for the achieved collaboration between the public administration and the social private sector. Second, within this remarkable place, beauty emerges as a social activator and is, in itself, a common good around which to launch initiatives, connections, hospitality, and coworking. Finally, it is exemplary for the bold, creative planning that has accompanied the processes, fearless in its pursuit of experimenting and thinking "big." The same determination is also driving the redevelopment of the region."